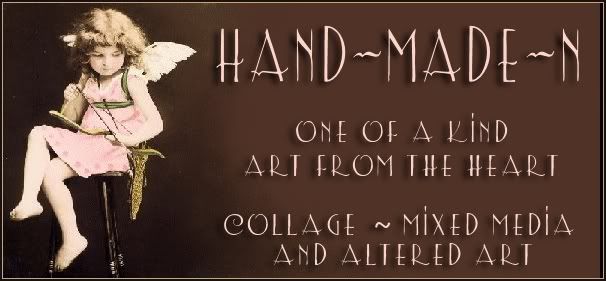 Amber Heagerty is the Spirit of ZNE!
"Art is where I find a resting place for my soul..." - Amber Heagerty
Amber Heagerty is in the Fondante Tier of membership, juried in to the Founding Member Group of ZNE just prior to our closing the Founding Member Tier to new members. We are thrilled that she snuck in just in time!
Amber is American artist living in the Pacific Northwest. She is a talented artist who works in many mediums including collage, fabric art, and assemblage. Amber is often inspired by her strong Christian faith, when she creates. She is an active ZNE Member and has contributed two workshops to the (yet to be released) ZNE Zine #2. Most recently, Amber created a special art quilt to benefit family friends whom had just lost their seven year old son to cancer.
Amber's eBay ID is hand-maid-n and you can find her listings, here.
Amber's ZNE Gallery can be found here.
Amber has a blog, which you can view here.
ZNE is proud to have had Amber as a founding member since August of 2005!
Leave a comment for or about Amber, and be entered to win The March Gift of Spirit Prize (click on banner at right for more info).