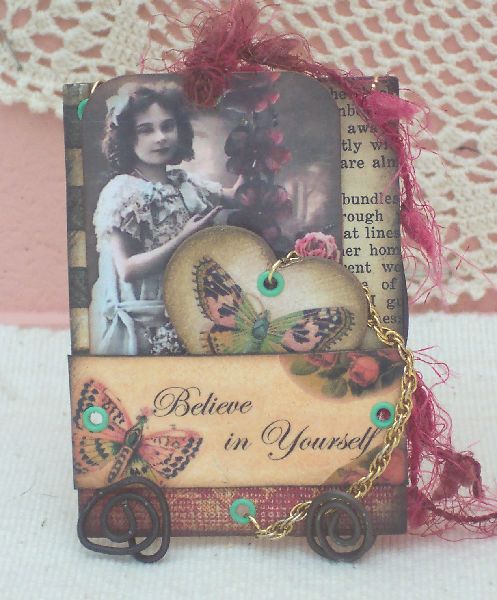 Kim Newberg is The Spirit of ZNE!
"The air is changing...the sun is warming...daylight is longer... and the creativeness is flowing!" - Kim Newberg
Kim Newberg is a Canadian artist living in Manitoba. Kim and her husband are devoted to their family and frequently open their home to their neices and nephews.
Kim says that her passion for arts and crafts has been with her for as long as she can remember. "I owned and operated a craft shop for many years, sold my art items through craft shows and fairs, sold direct to retail shops and now enjoy creating my art and selling through the internet from home." Kim's most recent art addictions include altered art, collage and mixed media. Though we can hardly tell, as everything she creates is gorgeous, Kim says her favorites creations are ATC's and altered postcards.
ZNE is delighted that Kim is a Founding Member. She has been helping to steer the overall direction of the group since the Spring of 2005.
Leave a comment for or about Kim, and be entered to win The April Gift of Spirit Prize (click on banner at right for more info).